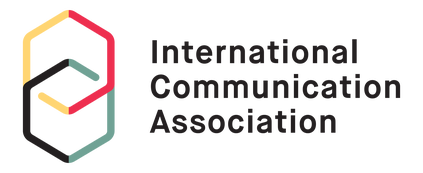 The ICA Publications Committee is soliciting applications for the next editor(s) of the Journal of Communication (JOC). The four-year term will begin in September 2022.
The Journal of Communication (JOC) is the flagship journal of the International Communication Association, bringing to its readers the most important and cutting-edge findings in the field of communication studies. Spanning all methods and areas of scholarly inquiry, articles published in JOC are conceptually and methodologically sound, socially meaningful, clearly written, and thoughtfully argued. JOC also features an extensive book review section and symposia of studies on current issues. More details about the journal can be found at https://academic.oup.com/joc.
The Publications Committee seeks applications from individuals or small teams of scholars from the ICA membership. The successful applicant(s) will be expected to build an editorial structure that reflects the tremendous diversity of the communication discipline around the globe. Multiple factors are considered when evaluating candidate applications, including, but not limited to :
Clear understanding of the mission of the journal
Clear articulation of an intellectual and operational vision for the journal
Demonstrated openness to a range of epistemologies and methodologies appropriate for the scope of the journal
Demonstrated interest and/or experience in theoretical development
Demonstrated interest and/or openness to interdisciplinary work
Demonstrated communication skills and diplomacy
Reputation and excellence of academic output
Editorial, managerial or administrative experience
Tenure or advanced rank
Institutional support
Team submissions should also demonstrate successful past collaboration and an articulation of how the workflow will be managed among team members.
A complete application package should include :
A letter of application
A vision statement for the editorship
A CV for each candidate
For each candidate, two letters of support from scholars familiar with the quality of the individual's research as well as experience with and suitability for journal editing
A letter of institutional support from each candidate's home institution
Within the scope of their work for ICA, editors of ICA publications should be committed to respecting and enhancing diversity in terms of interest areas, gender, ethnicity, and national origin.
ICA's Publications Committee is chaired by Robin Nabi (U of California, Santa Barbara) and includes : Patricia Moy (U of Washington), Eike Mark Rinke (U of Leeds), Katherine Sender (Cornell U), Sabine Trepte (U of Hohenheim), and Silvio Waisbord (George Washington U).
All materials should be submitted to Thomas Mankowski, ICA Director of Publishing Operations (tmankowski@icahdq.org) by 31 January 2022 (12:00 Noon ICA Headquarters Time (EST) ).
Finalists will be notified in March 2022 and subsequently interviewed by members of the Publications Committee.